Technology Recruitment for a Digital World
Trust, loyalty and reliability
Three words which resonate with us, here at G&L Consulting. With over 50 years of experience in the industry we have continued to strive to deliver a more efficient, streamlined and cost effective product to our clients, thus Placement Plus was born.
Before we dive into how to reduce costs, it is worth thinking about what you are spending at the moment, and how you are spending it. The cost of hiring a new team member varies significantly depending on how you calculate that cost.
If you take into account the on-boarding period, the time that the new hire takes to get up to full working speed, the average cost of replacing a single employee can escalate and inevitably become even more costly than anticipated.
Most organisations will work primarily with recruitment agencies on a single transaction fee basis, OTP (One Time Placement). 
Standard recruitment costs tend to range from a 15% to 20% of a candidates starting gross annual salary, but this can go as high as 30% for those hard to fill positions. It is not surprising that an ethical Recruiter is loyal to the client they are hiring for, and G&L Consulting believes that our commitment in building long-term relationships and loyalty to our clients, is essential to long-term success in business. This translates into consistently finding the best quality candidates for each and every hire.
Through years of ongoing client relationships and their loyalty working with G&L Consulting, and more specifically for those clients who have used us as a tier 1 or Sole Supplier, we have developed a unique scheme which can help clients significantly reduce their annual recruitment cost for OTP .

Credits are purchased as a monetary amount and an individual Credit is deducted dependent on the value of the salary.
1. Full money back guarantee: A full money back guarantee means your G&L Consulting will refund your entire fee in the event the candidate leaves within 90 day period. This Guarantee is only offered on Permanent hires.

2. Pro-rated money back guarantee: With a pro-rated money back guarantee, G&L Consulting would refund a portion of their fee, based on the length of employment, if the candidate left your company in 12 months.

0-30 days 75% refund
30-60 days 50% refund
60-90 days 25% refund
This Guarantee is only offered on Permanent hires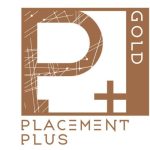 ANNUAL SPEND £200,000 - £299,999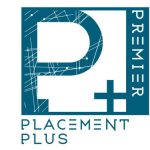 ANNUAL SPEND £50,000 - £199,999